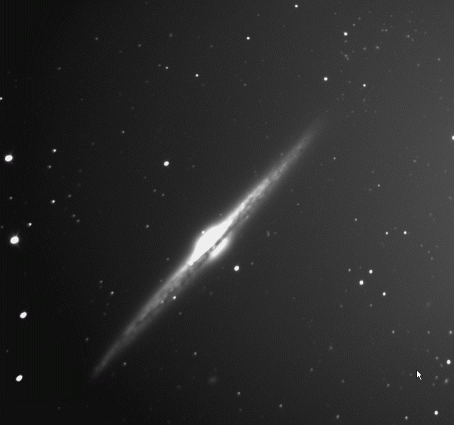 NGC 4565
An image of NGC 4565 made by Kristen Hendershot, Phoebe Chong, Aaron Burger, and Reza Montazami, from 15 6-minute exposures with no filter and taken using the autoguider and 1x1 binning. North is down, east is to the right.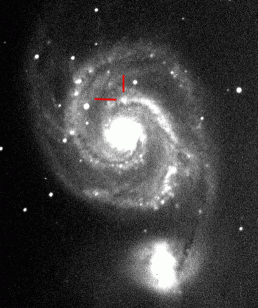 M51 showing SN2005cs
This supernova, 2005cs, was observed by Nicole Spencer, Steven Nelson, and Zach Hannis. North is down and east is to the right. SN2005cs is pointed out by the red lines.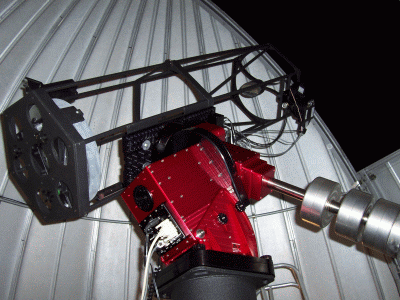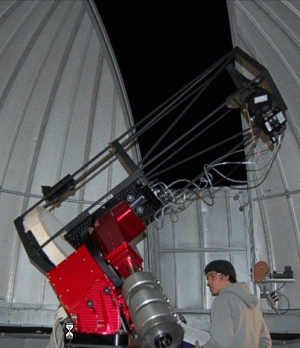 Two views of the 0.4m Telescope
These are the last images of the 0.4m Telescope before it will be replaced by new optics for the 2007 semester. The student is Aaron Burger.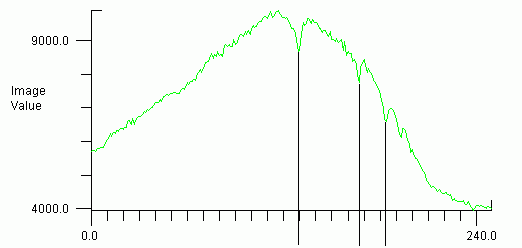 Spectrum of Regulus
This plot shows the spectrum of the star Regulus, as obtained by Lee Lackey, Kristen Hendershot, Reza Montazami, and Phoebe Chong, using a diffraction grating inserted ahead of the CCD camera. Three of the Balmer absorption lines are pointed out in this spectrum.