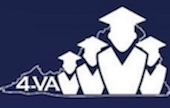 2016
Simons Center for Geometry and Physics Workshop
Current trends on spectral data for Higgs Bundles II
A Three Workshop Series on the Mathematics and Physics of F-theory
A Working Group on String Phenomenology
With James Gray (VT) and Ilarion Melnikov (JMU), we are forming a working group on "A synthesis of two approaches to String Phenomenology" between Virginia Tech and James Madison University. This 4-VA funded initiative will support joint seminars and workshops and the training of graduate and undergraduate students in String Phenomenology.

2017

Conference for Undergraduate Women in Physics at Virginia Tech

String Phenomenology 2017

Past Events...

2014

SUSY 2014

2012

Bethe Forum 2012

Part of the organizing committee for the 4th Bethe Center Workshop and Forum on Strings and Unification, at the University of Bonn (Germany).

2011

String Vacuum Project Meeting 2011

Part of the organizing committee for the 2011 String Vacuum Project conference at the University of Pennsylvania.